Hiding behind thick clothes, using sturdy long sticks and having to stand on a wide contact surface of less than 1cm, hockey is really a dangerous fighting sport.
---
A few years ago, most people had absolutely no idea of ​​this sport and did not even know the name Hockey. The reason why hockey is not so popular in some countries is probably due to its complexity.
The first is the technical element. Unlike other competitive sports, hockey requires players to master at least one important skill, which is skating. Moving on a synthetic plastic floor with a special type of shoe similar to roller skates (without a wheel on the sole of the shoe but instead with a metal slice), skating requires the player to be able to hold the balance by special. According to the majority of young people who have learned to play ice skating, to be able to learn how to stand firm, it takes at least 2-3 training sessions. And to move really as you like, it takes a lot more time and it depends on the ability of each person.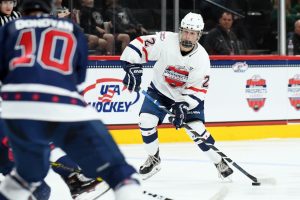 As a fighting sport, hockey involves factors such as collision, rotation and anyone who has ever played football, basketball knows, even when moving on the feet, these factors also cause a lot of difficulty for standing, let alone moving by skates.
Besides technical issues, Hockey is also complex in both equipment and competition equipment. Other equipments such as hats, protective clothing, gloves, and sticks are also very expensive. This makes it difficult for those who want to own a real kit in this game. Even in the event of a sufficient purchase, being able to wear a thick outfit, wear a bulky hat that limits visibility, and then practice playing is another matter.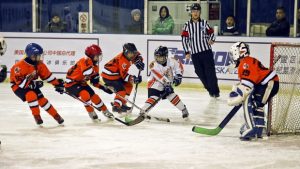 From the outside, hockey is not really "eye-catching." In the audience, only one large group of bulky players is gathered around a small disk that is difficult to see. The competing scenes didn't have any special beauty, all showed that this is a boring sport for the viewers, but in the posture, the player is completely different.
Every sport needs full-body movement, but most of them focus on technical elements in only one part (feet with football, hands with basketball, table tennis…), Hockey, in contrast, requires dexterity in both hands and feet. Although the skill of skating is difficult and requires a lot of practice time, the hand is still the main body of hockey competition, so of course, hockey players must be dexterity. It is this complexity that attracts some young people to hockey.