2019 undoubtedly looks to be an exciting year for hockey, with a few new changes during this season of the NHL. Fans will get to see some fresh players, coaches and venues.
Salaries for Teams
There have not been any significant changes to the rules or regulations of the NHL, save for a salary cap. Beginning in 2018, and extending through to the end of the season in 2019, salaries for each team must not exceed $79.5 million. This decision was made by the National Hockey League Players' Association.
Coaching
Several well-known coaches from the 2017-18 season will not be returning for 2019. Glen Gulutzan, former coach of the Calgary Flames, has been replaced by Bill Peters after Gulutzan failed to get the Flames to the playoffs.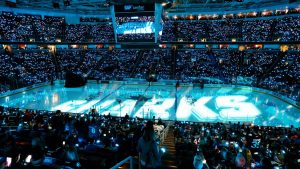 Bill Peters resigned from the Carolina Hurricanes after a similar disappointment. The team will now be coached by Rod Brind'Amour. The Dallas Stars and Washington Capitals will also have new coaches with Jim Montgomery and Todd Reirden respectively.
Arenas
The New York Islanders have found that the Barclays Center is not a suitable venue. Therefore, half of their home games will instead be played at the Nassau Veterans Memorial Coliseum. They are then set to move to the Belmont Park Arena for future seasons.
There have also been a couple of name changes to other venues. The Scottrade Center, home to the St. Louis Blues, is now the Enterprise Center. Additionally, the Air Canada Center, (of Toronto Maple Leafs fame), has been renamed Scotiabank Arena.
First and Last Games
The NHL will see the debut of one significant player and the loss of a popular veteran for the sport. Rasmus Dahlin of the Buffalo Sabers will get to showcase his emerging talents. Meanwhile, Tomas Plekanec is retiring from the Montreal Canadiens. He has played over 1000 games throughout his illustrious career.