Welcome to Bryo, the freshest and best online stop for all matters hockey. Whether it is what is happening now or moments in the game of stick and puck (or ball, depending on the season) that have stood out in history, you will find it all here.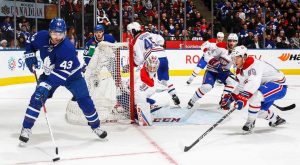 On Bryo, it is not about just churning out content; there is also a particular focus on how the story is told. Here, for instance, there is no faking it by going on and on about a story that could be said in a few paragraphs. The Bryo team aims to keep all accounts concise and tell them in an artistic manner, which keeps the hockey-loving population (and newbies alike) captivated.
Stories Retold
You will enjoy re-living stories of your legendary hockey stars retold in a fashion you never knew you loved so much. Is there a hockey star you could never tire of hearing about? You will probably find their story told on here in a way that will make you fall in love with them once again.
Latest News
Telling stories of those who made the game great is no reason to stay stuck in the past. Explore some of the best and latest hockey news to stay abreast with the current happenings. The game is now as competitive as it could ever get; dominance is diminishing, and records keep getting shattered both on the ice and on grass.
Get in for some fantastic reads on all aspects of the game; we bet you'll fall in love with Bryo content instantly!